EVERY SHOPPER, DONOR, AND VOLUNTEER IS HELPING TO FULFILL HABITAT'S MISSION
By shopping, donating, and volunteering at your neighborhood Habitat ReStore, you are part of a worldwide movement dedicated to ensuring everyone has a decent place to live. Helping your community has never been so easy! 
Our no contact donation process has 3 easy steps to keep everyone safe and healthy in this challenging time:
1) Pull up into the donation lane (denoted by traffic cones) and please stay in your vehicle
2) Our Donations Coordinator will be out to assess items and provide you with a receipt
3) Pull forward and unload your items into designated areas  
ReStore Hours: 
Tues. - Fri. 10:00 am - 5:45 pm | Sat. 9:00 am - 4:45 pm
Donation Center Hours*:
Tues. - Fri. 10:00 am - 5:30 pm | Sat. 9:00 am - 4:30 pm
*Donations dropped-off after hours will NOT be accepted. 
Schedule a free no-contact donation pick up by clicking the "Book Your Pick Up" button at the top of the page!!
Please note: due to new child safety regulations we no longer accept window blinds. Due to recycling regulations we no longer accept paint. 
---
List of Accepted Items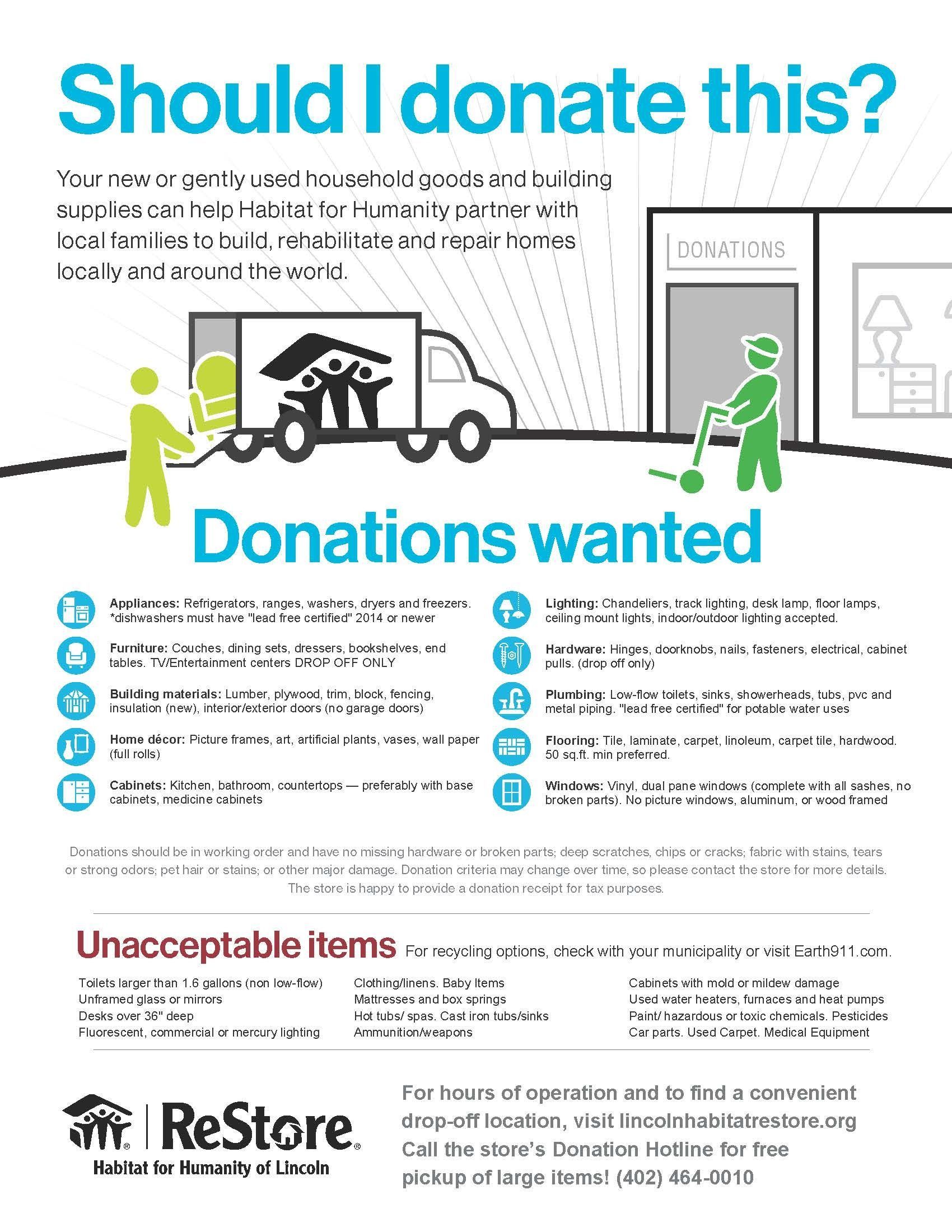 ---
Should I Donate This?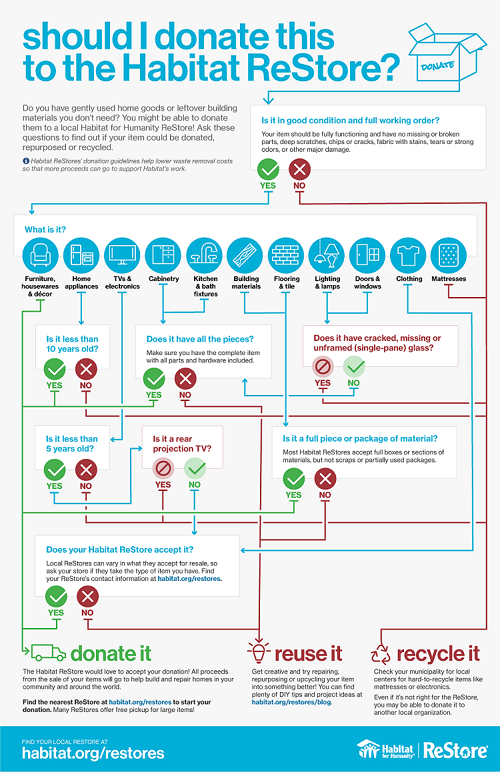 ---
Additional Resources