EVERY SHOPPER, DONOR, AND VOLUNTEER IS HELPING TO FULFILL HABITAT'S MISSION
By shopping, donating, and volunteering at your neighborhood Habitat ReStore, you are part of a worldwide movement dedicated to ensuring everyone has a decent place to live. Helping your community has never been so easy! 
ReStore Hours: 
Tues. - Fri. 10:00 am - 6:00 pm | Sat. 9:00 am - 5:00 pm
Donation Center Hours*:
Tues. - Fri. 10:00 am - 5:45 pm | Sat. 9:00 am - 4:45 pm
*Donations dropped-off after hours will NOT be accepted. 
Due to new child safety regulations, we no longer accept window blinds. 
Due to recycling regulations we no longer accept paint. 
---
SCRUB DAY: A SPRING CLEANING DONATION EVENT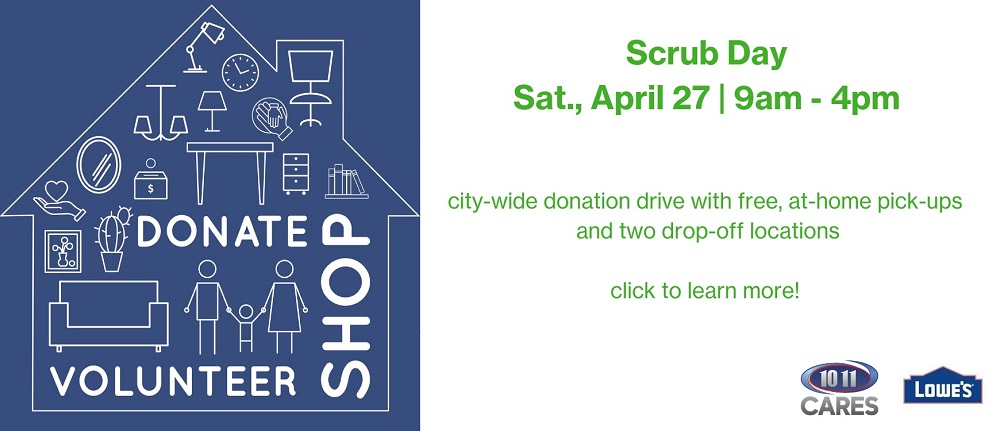 Scrub Day is an annual, city-wide donation event that will take place on Saturday, April 27, 2019. ReStore Lincoln will have a fleet of trucks that will pick-up donations from scheduled appointments. Additionally, there will be two sites for people to drop off donations. The north drop-off site will be the Habitat ReStore, located 4630 Y Street and the south drop-off site is Lowe's Home Improvement Store at 6101 Apples Way. 
To schedule an at-home pick-up, please contact (402) 464-0010, Tues. - Fri. 10:00 am - 5:30 pm and Sat. 9:00 am - 4:30 pm.
View our list of accepted items: 
---
Should I Donate This?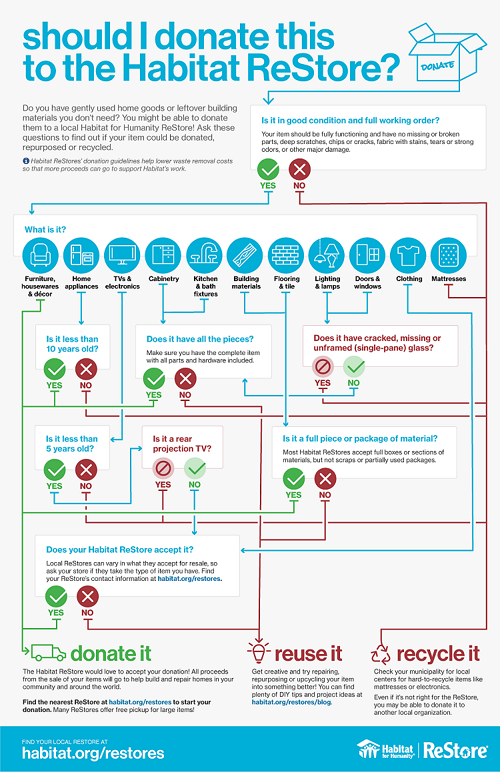 ---
Scrub Day 2018
---
Additional Resources